WHAT'S ON
Clear your calendar and call your mates, because you won't want to miss out on What's On at Republica!
WEEKLY WRAP
FRIDAY
COURTYARD STAGE
LIVE MUSIC
Friday from 3 PM
Jame Forbes  |  @jameforbes
WEEKENDS
COURTYARD STAGE
LIVE MUSIC
Saturday from 3 PM
Si Phi Bret
Sunday from 2 PM
Michael Politt @mrblackandblues
Andy Mac and Sal Van Der Zwart  @sal.and.andy
DJ'S 
Friday from 7 PM
DJ Brendan
Saturday from 7 PM
Dj Patryk |  Dj Mitch Kurz
At Republica, we thrive on beach vibes.
Across the weekends, enjoy sunsets, cocktails and good times.
UPCOMING EVENTS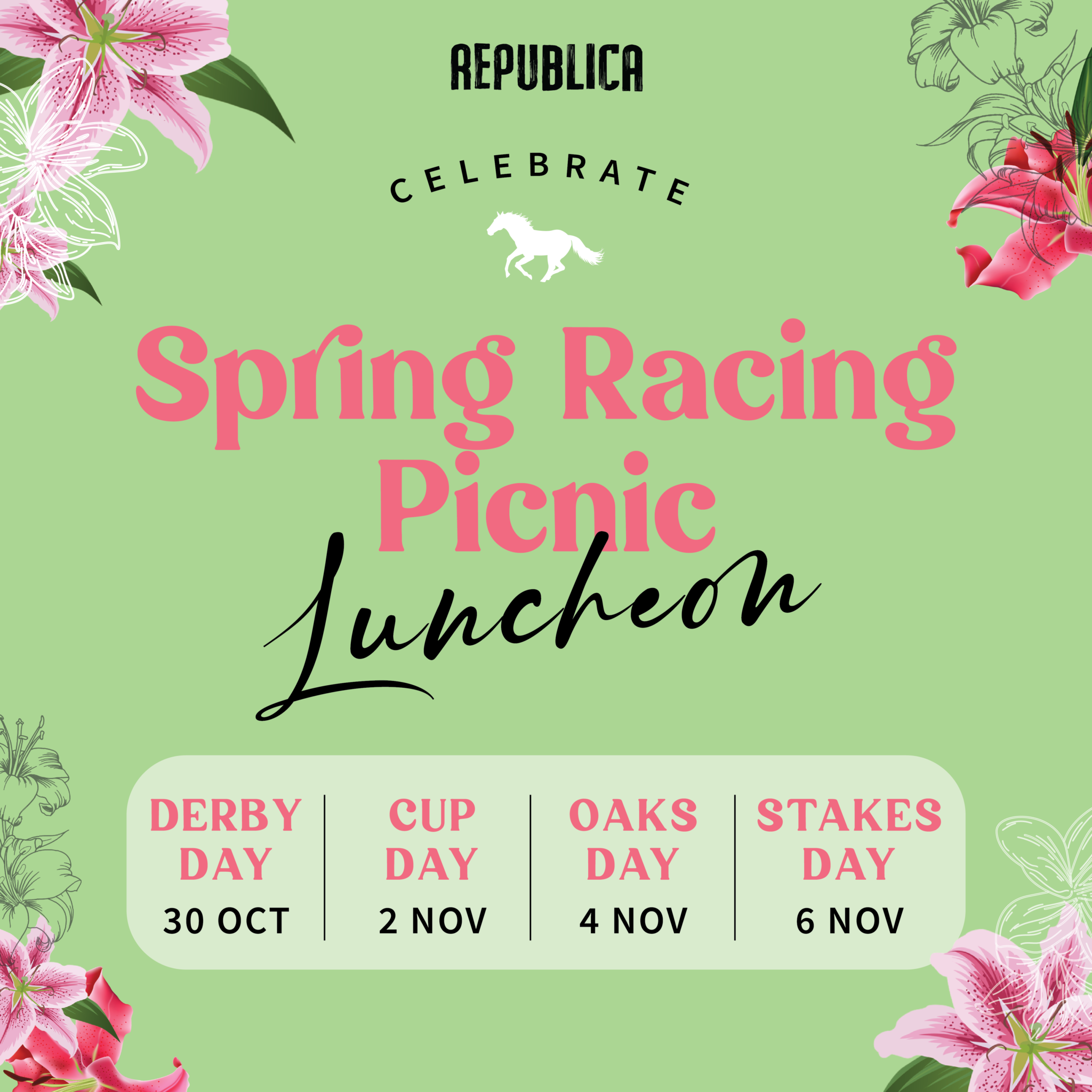 SOLD OUT
Spring Racing Picnic
Spend this Spring Racing Carnival enjoying a picnic in the park with one of our delicious takeaway picnic packs!

From $65 for 2ppl

ORDER NOW
Houston, we have a problem!
We are currently fixing this spaceship, so you might experience a bumpy flight.