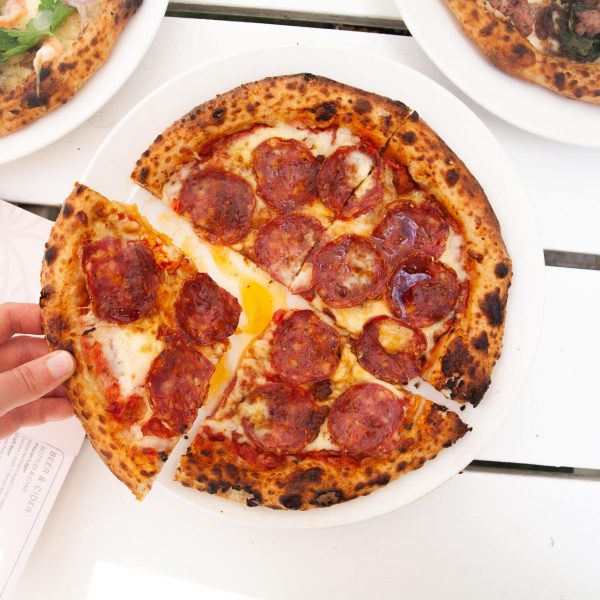 $18 pizzas
From 5pm
Happy Hour 4pm – 6pm
$12 Aperol spritz, $15 espresso martinis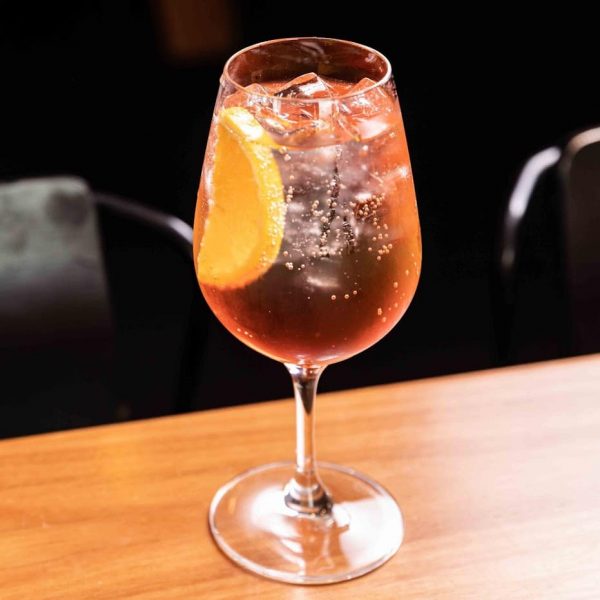 Happy Hour 4pm – 6pm
$12 Aperol spritz, $15 espresso martinis
Beach Volleyball 6pm - 9pm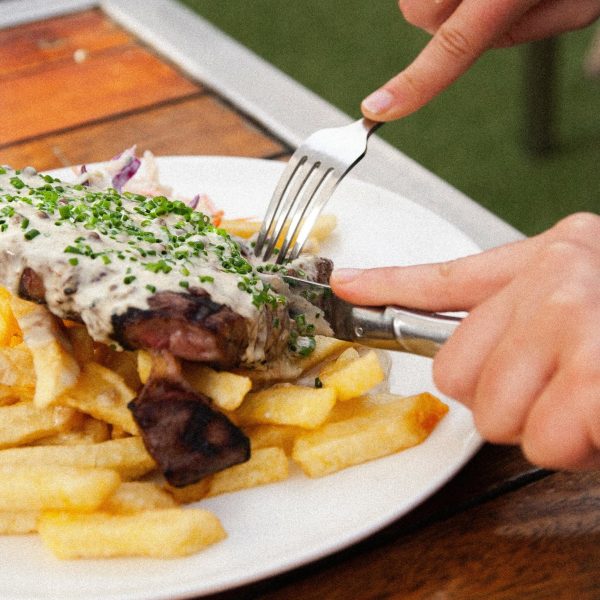 Steak Night
From 5pm
$28 250g Flat Iron
Happy Hour 4pm – 6pm
$12 Aperol spritz, $15 espresso martinis
Beach Volleyball 6pm - 9pm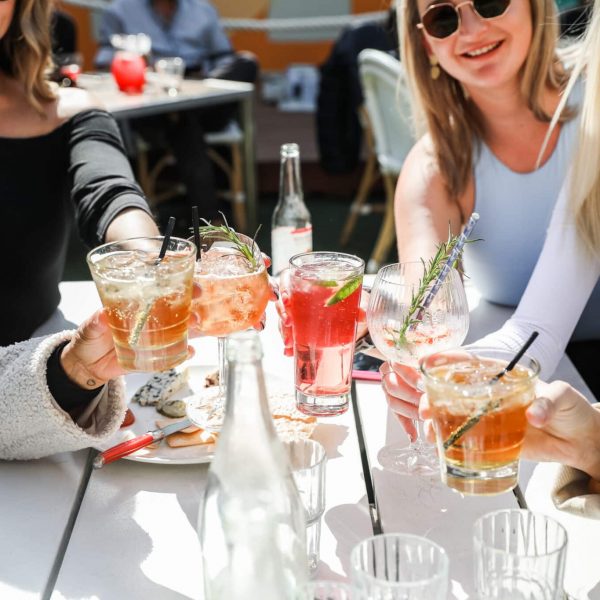 Happy Hour 4pm – 6pm
$12 Aperol spritz, $15 espresso martinis
Beach Volleyball 6pm - 9pm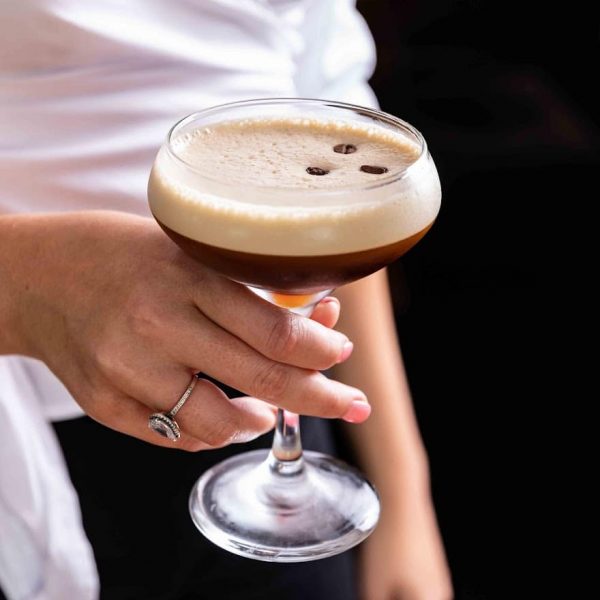 Happy Hour 4pm – 6pm
$12 Aperol spritz, $15 espresso martinis
Live music 7pm - 10pm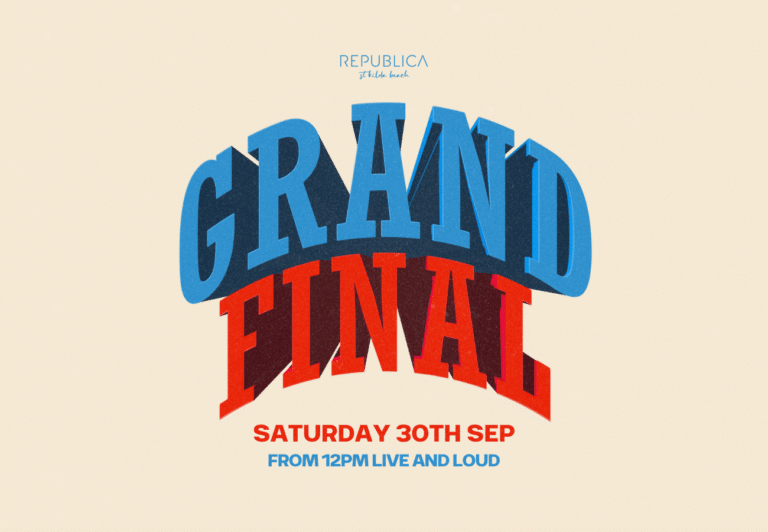 SATURDAY 30TH SEP FROM 12PM
Join us for the biggest day in Victorian sport as we stream the AFL Grand Final live and loud on the big screens!
COURTYARD BBQ
C.T.E gold coin donation
HAPPY HOUR FROM ANTHEM TO FIRST GOAL
$5 pots, $10 pints, $8 house wine & sparkling, $12 Aperol spritz, $15 espresso martinis
LIVE MUSIC STRAIGHT AFTER THE GAME
Book a table in advance to secure a spot in the courtyard (groups of 8+)
Walk-ins always welcome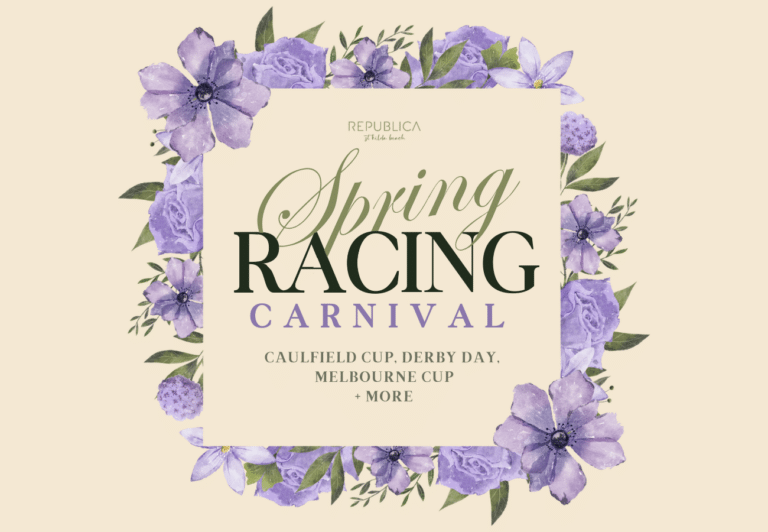 Just because you're not at the track doesn't mean you can't dress up and make the most of the Spring Racing Carnival. So set those fascinators askew, ladies, clip on those cufflinks gents, and get excited to celebrate with us beachside!
We will have all of the main races streaming live on TVs around the venue so that you don't miss out on any of the action.
KEY DATES

Caulfield Cup – Saturday, 21st October
Derby Day – Saturday, 4th November
Melbourne Cup – Tuesday, 7th November
Oaks Day – Thursday, 9th November
Stakes Day – Saturday, 11th November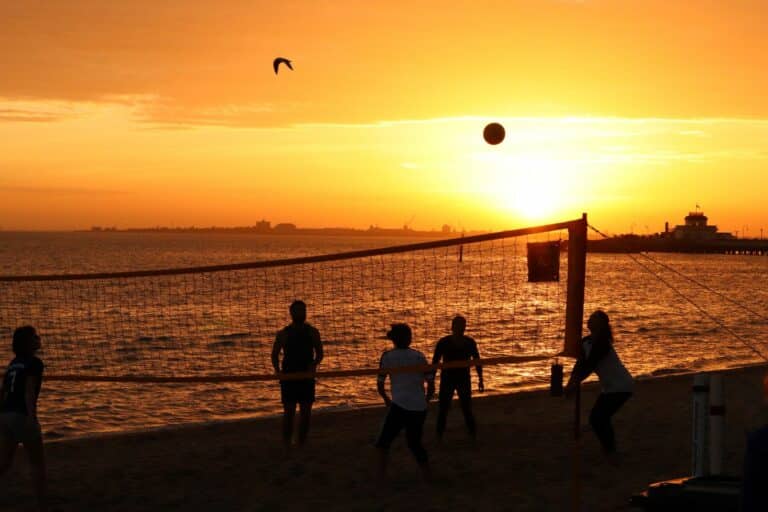 EVERY TUESDAY, WEDNESDAY AND THURSDAY
FROM 6PM ON THE BEACH
Add beachside fun to your weekly routine with VicBeach Volleyball's casual games directly in front of Republica! Work mates, friend groups and individuals are welcome to join the social mixed comp as they smack down in the sand. 
Each team receives a complimentary pizza to share and a Balter beer, wine, or soft drink after the game.
Friday, 1st September
6pm – 9pm

| Simon Phillips
Saturday, 2nd September
3pm – 6pm 

| Andy Mac


6:30pm – 9:30pm

| Simon Phillips
Sunday, 3rd September
3pm – 6pm 

| Peter Chapman
Friday, 8th September
6pm – 9pm

| Simon Phillips & Ryan Menezes Drums
Saturday, 9th September
3pm – 6pm 

| Jaron & Chris Natoli


6:30pm – 9:30pm

| Alejandro Adams Duo
Sunday, 10th September
3pm – 6pm 

| Zev Hiltz
Friday, 15th September
6pm – 9pm

| Simon Phillips
Saturday, 16th September
3pm – 6pm

| Zac Shephard


6:30pm – 9:30pm

| Cliff Raux Duo
Sunday, 17th September
3pm – 6pm

| Karla Tonkich
Friday, 22nd September
6pm – 9pm

| Cliff Raux Duo
Saturday, 23rd September
3pm – 6pm

| Simon Phillips


6:30pm – 9:30pm |

Zev Hiltz
Sunday, 24th September
3pm – 6pm

| Jack Raymond and Jay Bishoff (Noosa)