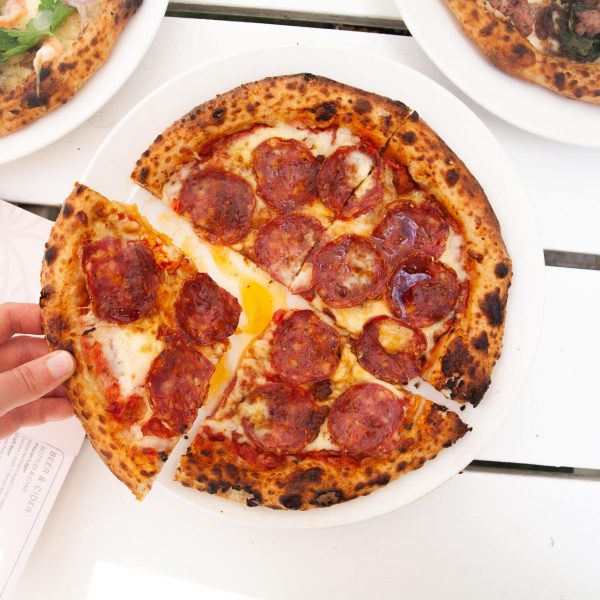 $16 pizzas
From 5pm
Happy Hour 4pm – 6pm
$4 pots, $8 pints, $7 house wine & sparkling, $12 espresso martinis
Live music 6pm -9pm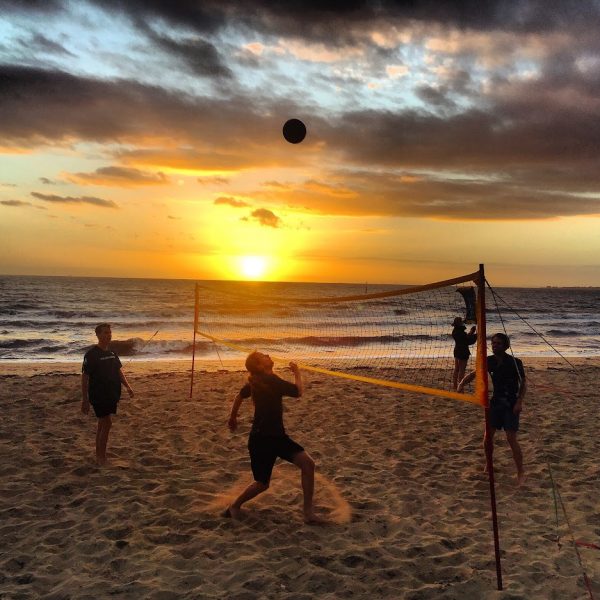 Beach Volleyball
From 6pm
Happy Hour 4pm – 6pm
$4 pots, $8 pints, $7 house wine & sparkling, $12 espresso martinis
Live music 6pm - 9pm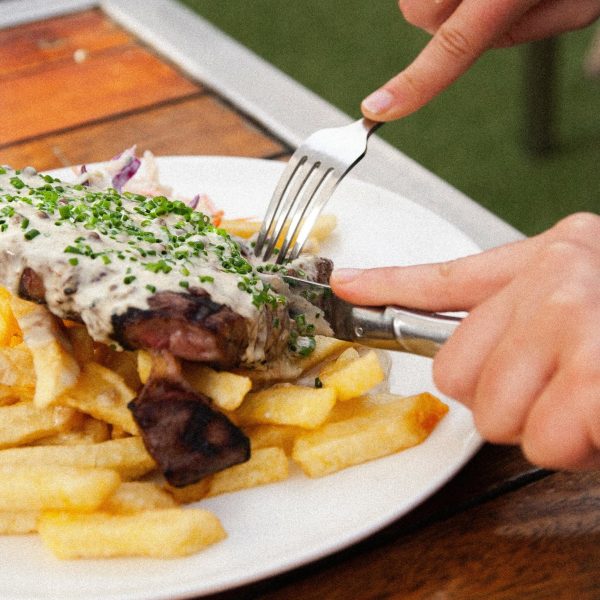 Steak Night
$25 250g Rump Steak
Beach Volleyball From 6pm
Happy Hour 4pm – 6pm
$4 pots, $8 pints, $7 house wine & sparkling, $12 espresso martinis
Live music 6pm - 9pm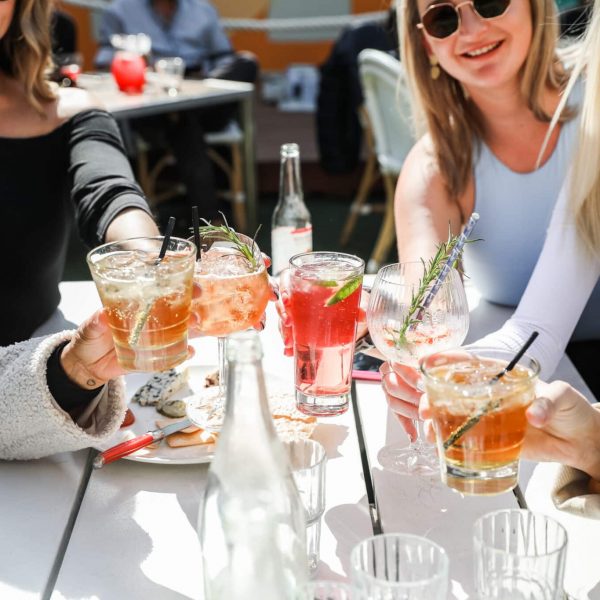 Beach Volleyball
From 6pm
Happy Hour 4pm – 6pm
$4 pots, $8 pints, $7 house wine & sparkling, $12 espresso martinis
Live music 6pm - 9pm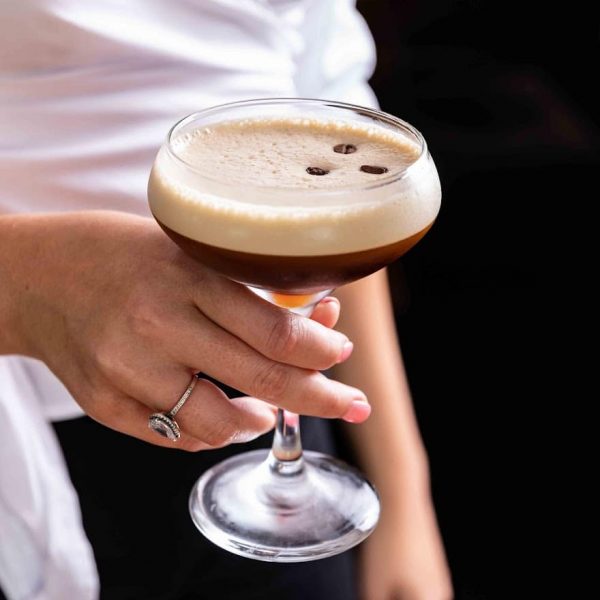 Happy Hour 4pm – 6pm
$4 pots, $8 pints, $7 house wine & sparkling, $12 espresso martinis
Live music 5pm - 8pm
DJ 8pm - 11pm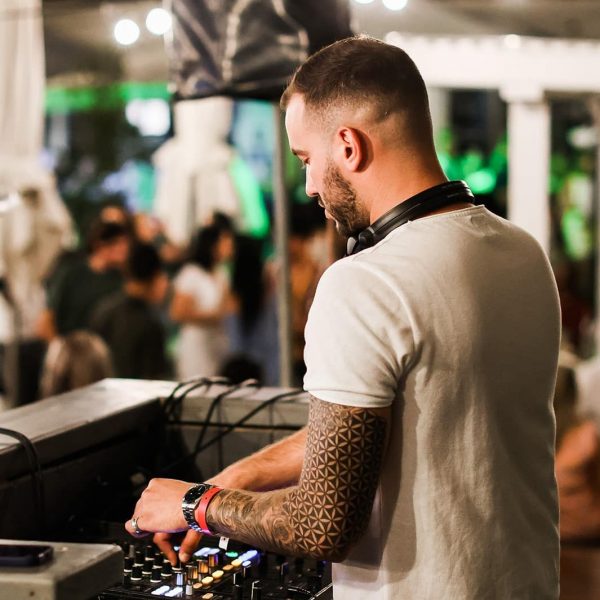 Live music
1pm - 8pm
DJ
8pm - 11pm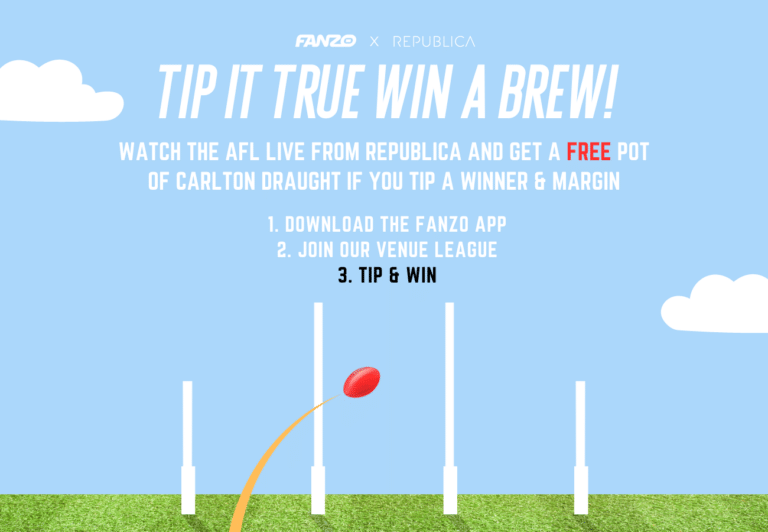 Join our venue league through the Fanzo app and tip a winner and margin to win a FREE pot of Carlton Draught every week! 
1. Download the Fanzo app
2. Join our venue league (code – 20CC6EB6)
3. TIP & WIN!
PRIZES UP FOR GRABS
Weekly winner: $25 voucher
Straight 9 wins: $50 voucher
End of Season
1st Prize: $1000 voucher
2nd Prize: $200 voucher
3rd Prize: $100 voucher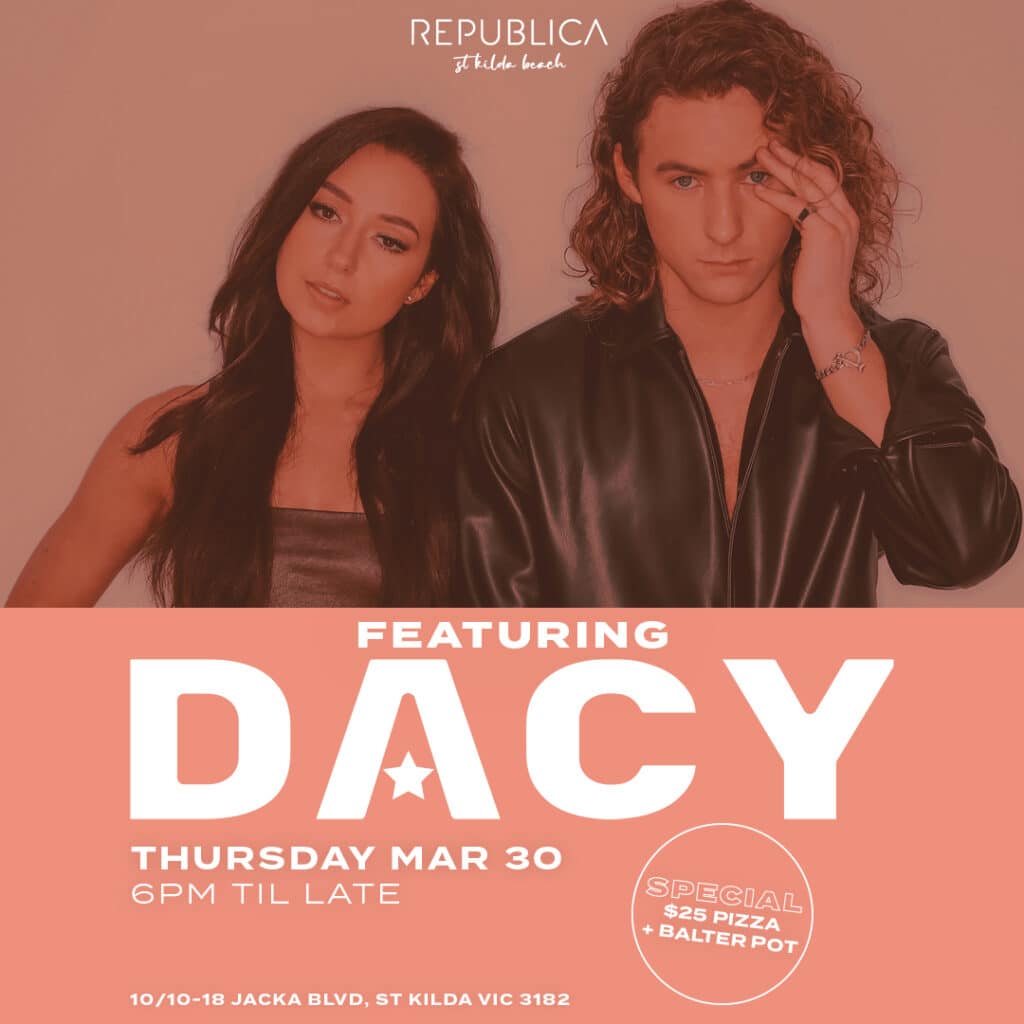 Thursday, March 30th | From 6pm
Get ready….
We're bringing DACY to Republica LIVE & FREE!
To celebrate, we're treating you to a $25 pizza and @balterbrewers pot special for one night only 🍻
Secure yourself front row seats to the action by booking a courtyard table.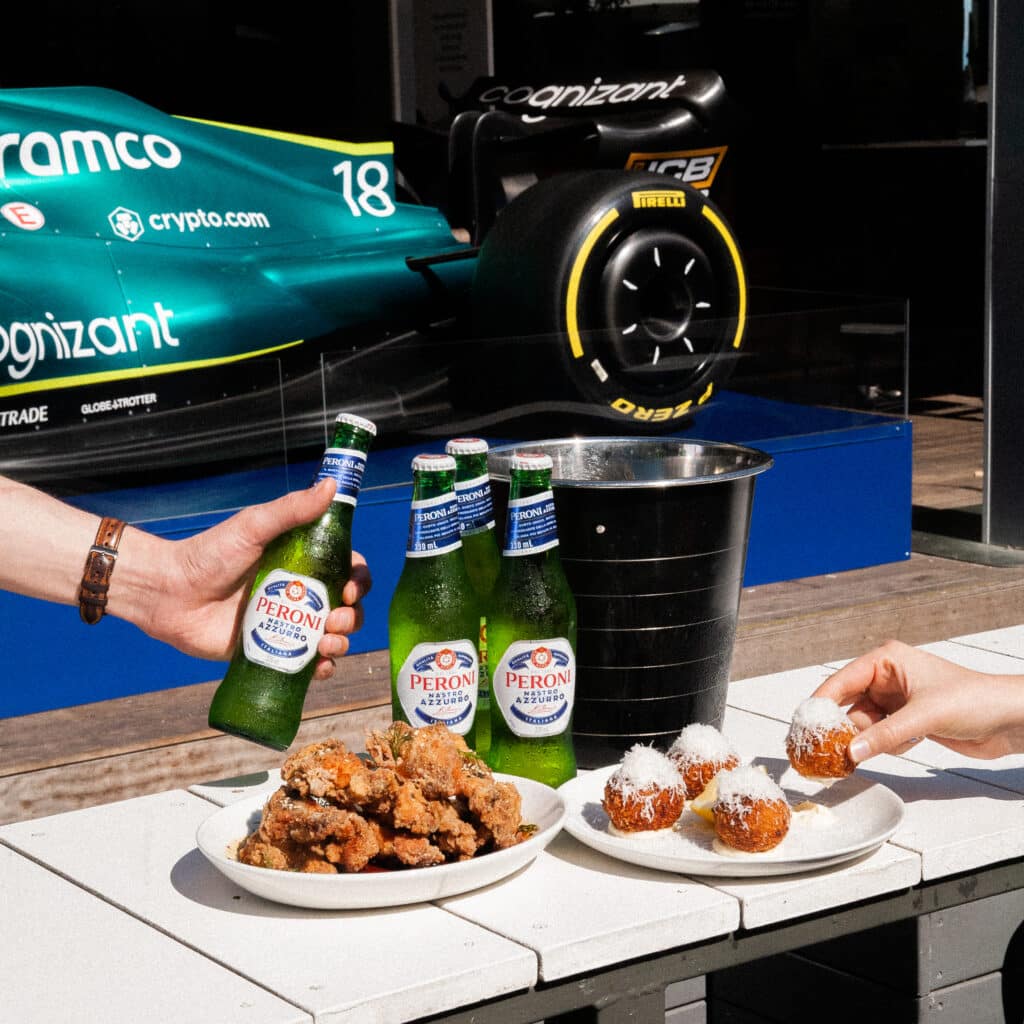 Republica X Peroni Nastro Azzurro
Experience this season's Grand Prix action directly from Republica's courtyard, as you get up close and personal with a replica Aston Martin Formula 1!
There is also a year's worth of beer up for grabs for one lucky winner! Snap a selfie with the Aston Martin race car at Republica and post on Instagram tagging @peroni_au for your chance to win.
Peroni specials available, limited time only.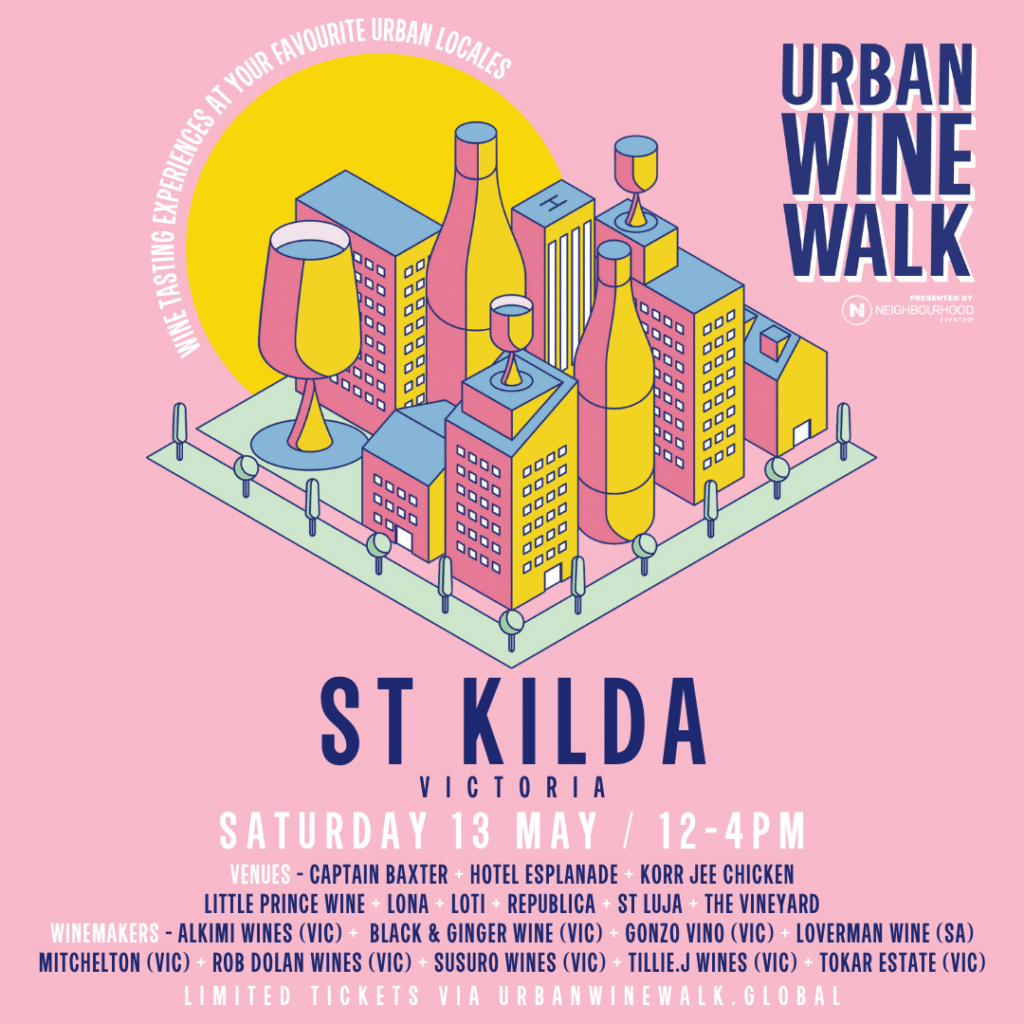 Saturday, 13th May | 12pm – 4pm
This Autumn, St Kilda is transforming into Urban Cellar Door for you to visit on a self-guided wine trail!
We're partnering with @loverman_wine for the day to give you a taste of their ultimate wine paradise.
Tickets are $75 and include:
– Complimentary Tastings from each Winemaker
– 1 x $10 Food Voucher to Spend at your Nominated Starting Venue
– 1 x $25 Voucher for Event Day Wine Orders
– Official Event Wristband & Tasting Glass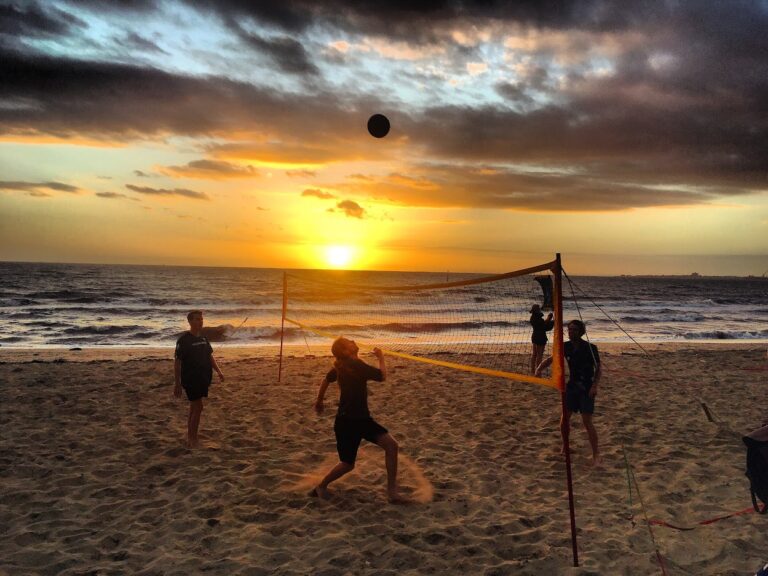 Every Tuesday, Wednesday & Thursday

The Republica Beach Volleyball competition is a social, 4-a-side, mixed, weekly beach volleyball competition.
Each team will receive a pizza to share + a free Balter beer, wine or soft drink at the end of the night.
Beginners welcome!
Time: 6pm
Where: On the beach right outside Republica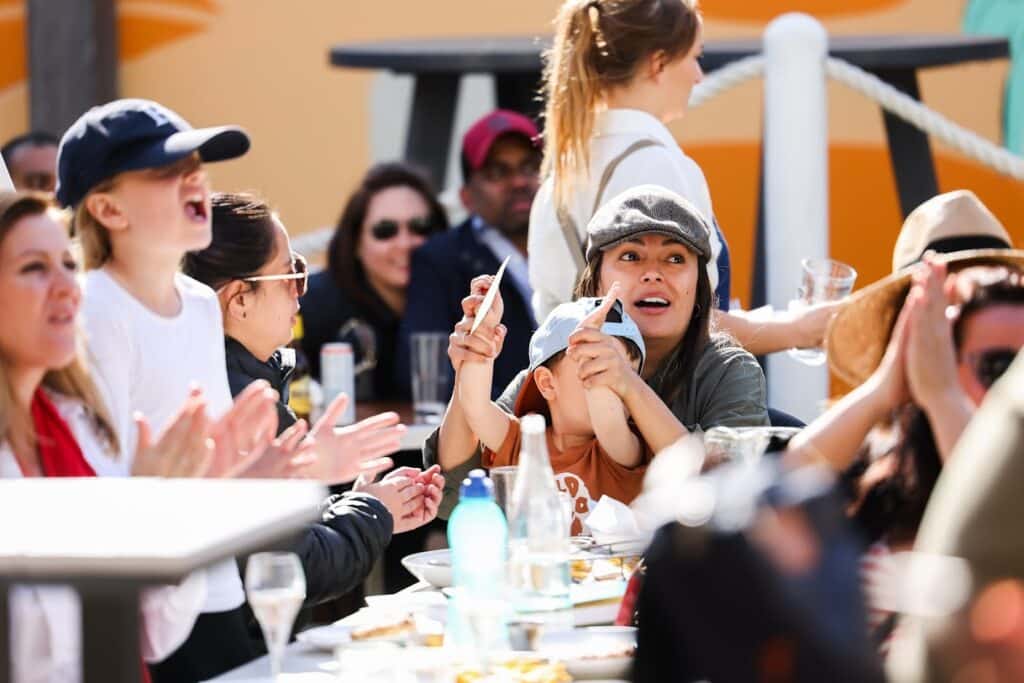 Whether it's your mum, grandma or simply someone special, we know they're going to absolutely love what we've got in store for them.
All mums receive a complimentary glass of bubbles or house wine on arrival.
SEATING TIMES
Lunch
12pm – 2pm & 2.30pm – 4.30pm
Dinner
5pm – 7pm & 7.30pm onwards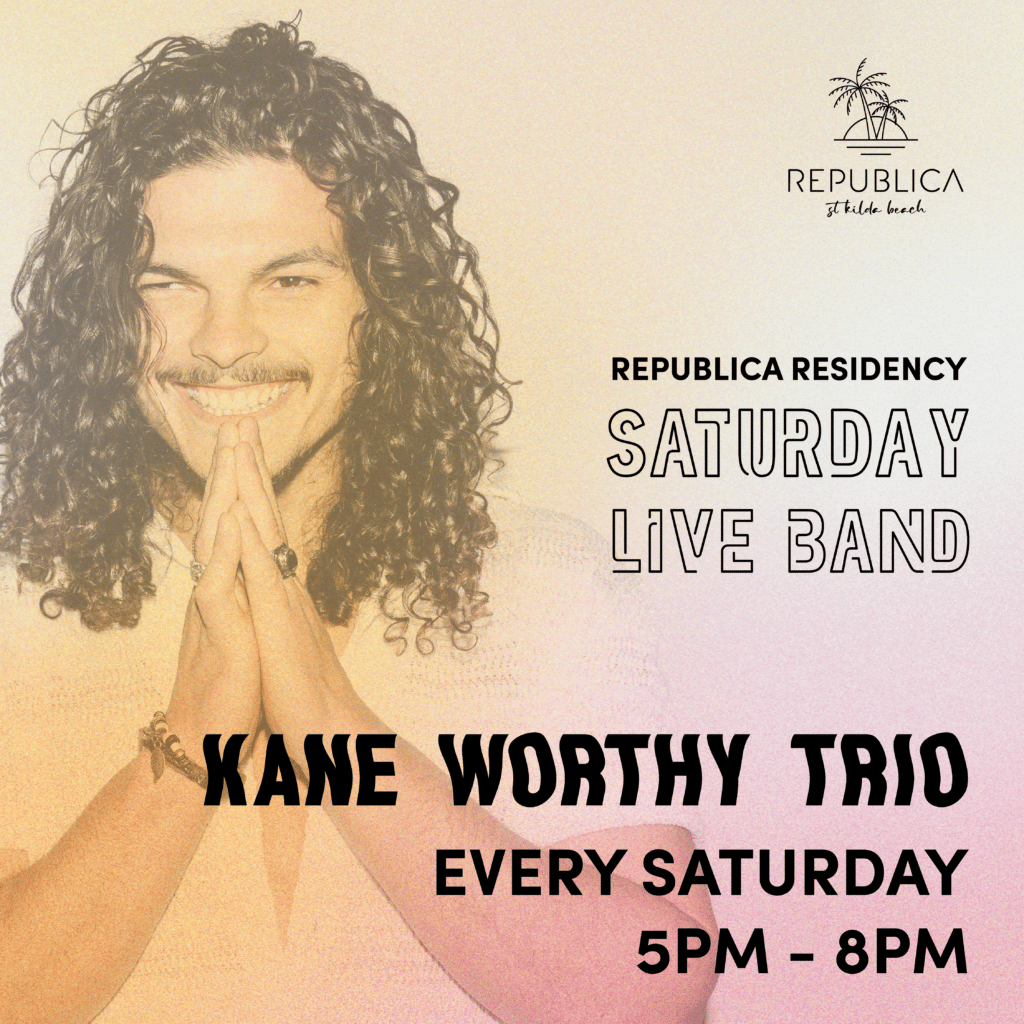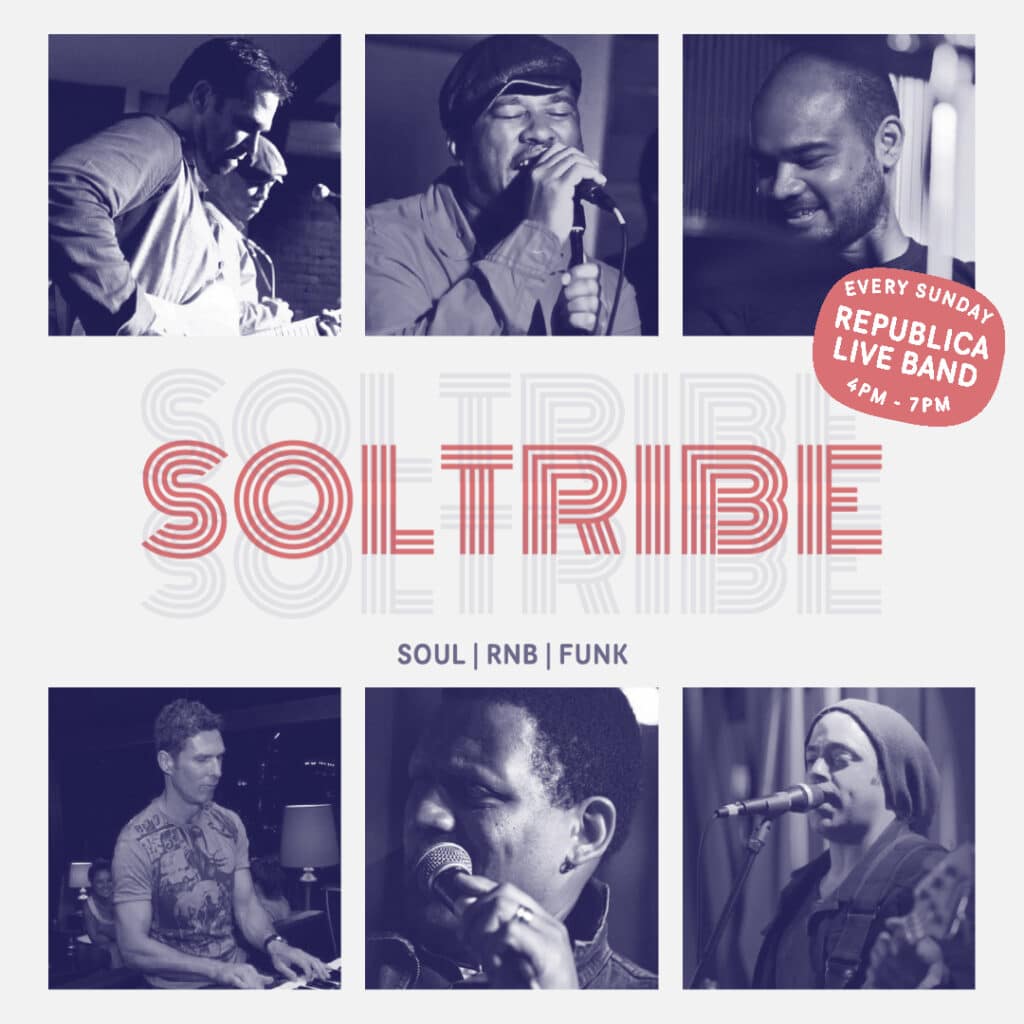 Friday, 3rd March
5pm – 8pm |

Saia Latu


8pm – 11pm

| DJ George
Saturday, 4th March
1pm – 4pm 

| Simon Phillips


5pm – 8pm

| Kane Worthy Trio


8pm – 11pm

| DJ Louis Gilbert
Sunday, 5th March
1pm – 4pm 

| Jonah Welcome


4pm – 7pm

| Soltribe
Monday, 6th March
6pm – 9pm |

Tanya George
Tuesday, 7th March
6pm – 9pm |

Tanya George
Wednesday, 8th March
6pm – 9pm |

Tanya George
Thursday, 9th March
6pm – 9pm |

Cliff Raux Duo
Friday, 10th March
5pm – 8pm | Madz Got Rich
8pm – 11pm
| DJ Octavio
Saturday, 11th March
1pm – 4pm 

| Milano


5pm – 8pm

| Kane Worthy Trio


8pm – 11pm

| DJ Louis Gilbert
Sunday, 12th March
1pm – 4pm 

| Karla Tonkich


4pm – 7pm

| Soltribe


8pm – 11pm

| DJ Mark Francescini
Monday, 13th March
1pm – 4pm |

Dee Vuki


4pm – 8pm

| Midnight Jackson
Tuesday, 14th March
6pm – 9pm

| Saia Latu
Wednesday, 15th March
6pm – 9pm

| Jamie MacDowell
Thursday, 16th March
6pm – 9pm

| Milano
Friday, 17th March
5pm – 8pm |

Cliff Raux Duo


8pm – 11pm

| DJ George
Saturday, 18th March
1pm – 4pm 

| Kane Vincent


5pm – 8pm

| Kane Worthy Trio


8pm – 11pm

| DJ Louis Gilbert
Sunday, 19th March
1pm – 4pm 

| Dom Italiano


4pm – 7pm

| Soltribe
Monday, 20th March
6pm – 9pm 

| Shay Liza
Tuesday, 21st March
6pm – 9pm 

| Stella McIvor
Wednesday, 22nd March
6pm – 9pm |

 Jamie Macdowell
Thursday, 23rd March
6pm – 9pm |

Saia Latu
Friday, 24th March
5pm – 8pm |

Cliff Raux Duo


8pm – 11pm

| DJ Octavio
Saturday, 25th March
1pm – 4pm

| Karla Tonkich


5pm – 8pm

| Kane Worthy Trio


8pm – 11pm

| DJ Louis Gilbert
Sunday, 26th March
1pm – 4pm

| Shay Liza


4pm – 7pm

| Soltribe
Monday, 27th March
6pm – 9pm

| Dee Vuki
Tuesday, 28th March
6pm – 9pm

| Dom Italiano
Wednesday, 29th March
6pm – 9pm |

Jamie Macdowell
Thursday, 30th March
6pm – 9pm |

Milano
Friday, 31st March
5pm – 8pm |

Midnight Jackson


8pm – 11pm

| DJ Femme